Translate this page
by the flowing languages choices
Kalen Jewelry Video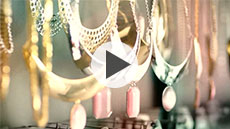 Wholesale Jewellery Catalog
+

DIY Jewelry (Components)

+

SS Art Craft(New)

+

Functional Products

+

Colorful Plating Jewelry

+

925 Sterling Silver Jewelry (New)

+

Copper Jewelry(New)

+

Weekly Loss Special(New)

+

New Explosion Models(New)

+

Men's Jewelry(New)

+

No MOQ_Special Offer (All in stock)

+

Off-price Jewelry(New)

+

Jewelry Sets (New)

+

Bracelets (New)

+

Bangles(New)

+

Necklaces(New)

+

Small Chains(New)

+

Small Cords(New)

+

Earrings(New)

+

Pendants (New)

+

Rings (New)

+

Anklets (New)

+

Halloween Jewelry(New)

+

Christmas Jewelry(New)

+

Silver Plating Jewelry (New)

+

Packing Stuff (New)

+

Jewelry Displays (New)

+

New Design_No Stock
Browse by Price
No MOQ Earrings-A bag (5pairs) Price
name:

No MOQ Earrings-A bag (5pairs) Price

model:

KU54364-K

type:

Closeout_Special Offer (All in stock) (Stainless Steel Jewelry)

market Price:

US$0

wholesale Price:

US$2.38
detail
Specifications:

This is the a bag (5pcs) price, not only 1pair cost, only one bag for sale no more again.
Such price is the lowest cost that for closeout.

As the quality, sure all they are good, no any quality problem. Just we have lots of them in stock of many styles but each item only a few pcs in stock now, so we want to sell them, do not want to keep so many stock, please note and don't worry, thanks.